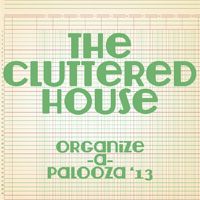 You're a grown person. You do what you want!
No really. Organize what you want this week. I'm not the boss of you! :)
Me? I'll continue with tackling the office, but in more of a fine-tuning capacity. If I have time, I'll possibly start on the master bedroom at the end of the week, but I am making no promises.
I do, however, plan to see if Mod Podge no longer hates me. There is going to be some Mod Podge-y crafting up in this mutha this week too. I have my sights set on trying this
tinted mason jar project
from
Momtastic
this week, so keep an eye out for that. I'm also
hoping
to recover some ugly boxes in my office, but let's not get ahead of ourselves.
What are you planning to work on this week?